YOUR HAVEN AT PORT HOTEL...
Dear Sir/Madam, since September, the restaurant is open for hotel guests only in selected hours. Before your visit, please check if there is free capacity by calling to phone number: +420 487 809 726. Thank you for your understanding.
Enjoy a slightly different winter
In peace with no anxiety or stress. Instead, a hotel jacuzzi, sauna, pool, massages – and silent nature all around.
Perhaps you can take a stroll on the frozen Macha Lake.
FOUR-STAR ACCOMMODATION
Good morning
How about waking up with a view of the lake? You don't have to get up right away. Instead of the city noise, you hear only nature.
You are in the midst of Macha's Land and your holiday is about to begin. Relaxation at a hotel right by the water.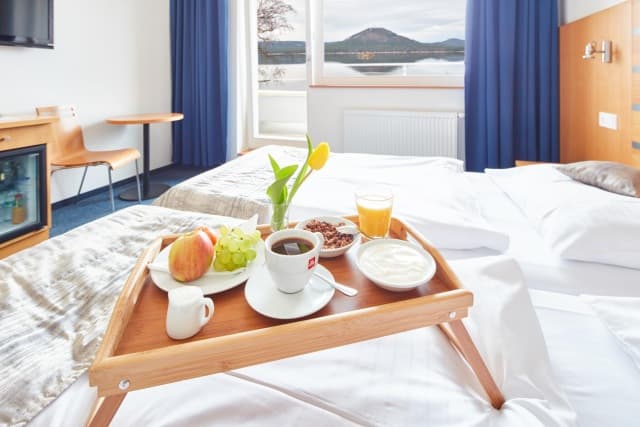 TRADITIONAL CZECH AND MODERN CUISINE
And Bon Apetit!
Make time for meals. Have breakfast on the terrace, a coffee by the lake, enjoy a drink at the bar.
And during the evening sunset over fish or steak, you can think about whether it really is Bezděz Castle on the right.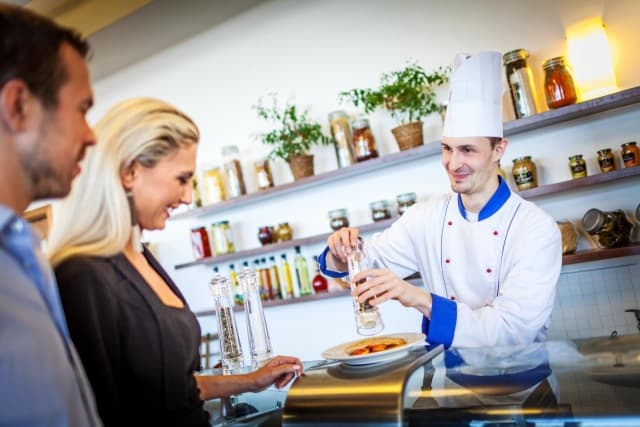 4 most popular packages of the moment
Your children will love you for this
Cast your worries aside for a while – and take your kids to the winter lake. They can sled down the hill near the hotel, have fun in the pool or play badminton.
And if it's frosty, you can skate on the lake.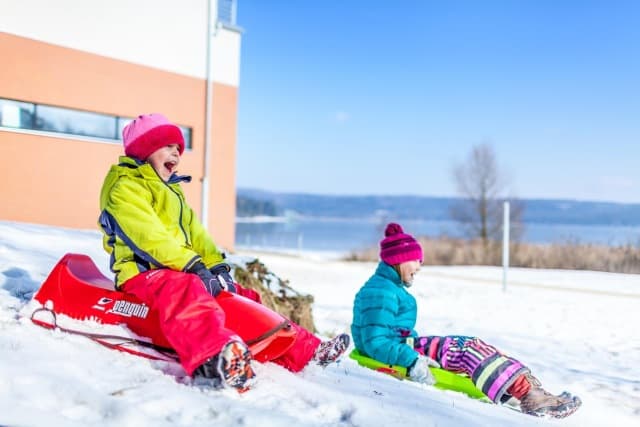 Wellness… start relaxing
today
Notice how you relax when you hear the word "wellness"? Enjoy the steam bath or sauna in winter, the lake or outdoor pool in summer, and massages and the indoor pool year-round.
Or would you like to make atoast in the jacuzzi with a view of the lake?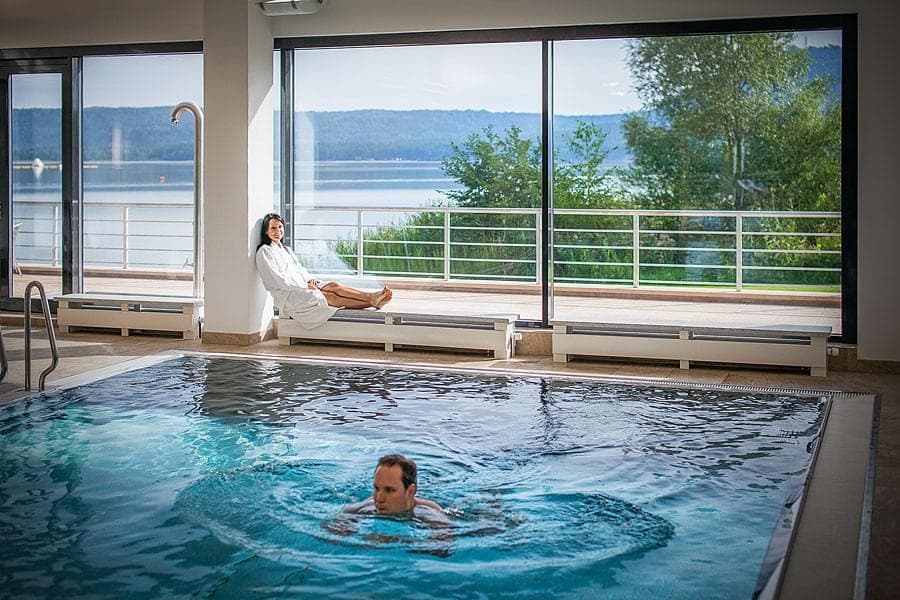 Just decide what to enjoy first