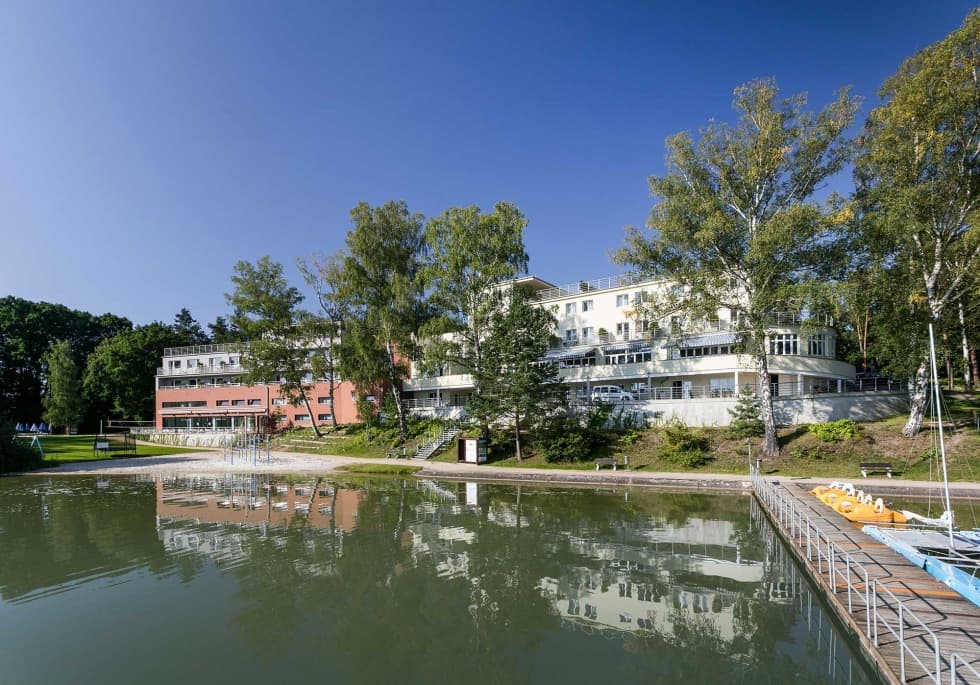 On 14.-18.12. the hotel will be closed for maintenance. We look forward to seeing you again on 19.12.
We are right by Macha Lake
Hotel location
Valdštejnská 530
472 01 Doksy
Česká republika
It's just a short drive
from Prague – in 60 minutes
from Mladá Boleslav – in 20 minutes
from Česká Lípa – in 15 minutes
from Liberec – in 50 minutes
from Ústí nad Labem – in 60 minutes
GPS: 50°34'42.175"N, 14°38'20.048"E
Navigate
ANY QUESTIONS?
Write to us