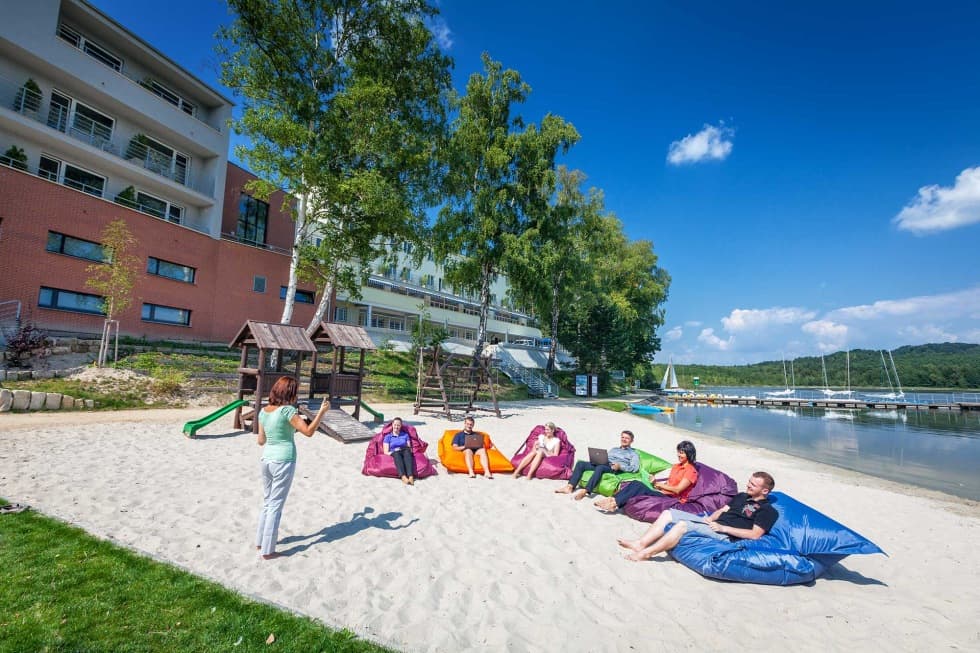 Surprise them with an original venue by the lake
Never underestimate the location. Guests will remember your corporate event or conference because of how they felt. And everybody is in a good mood in the beautiful countryside by a large lake.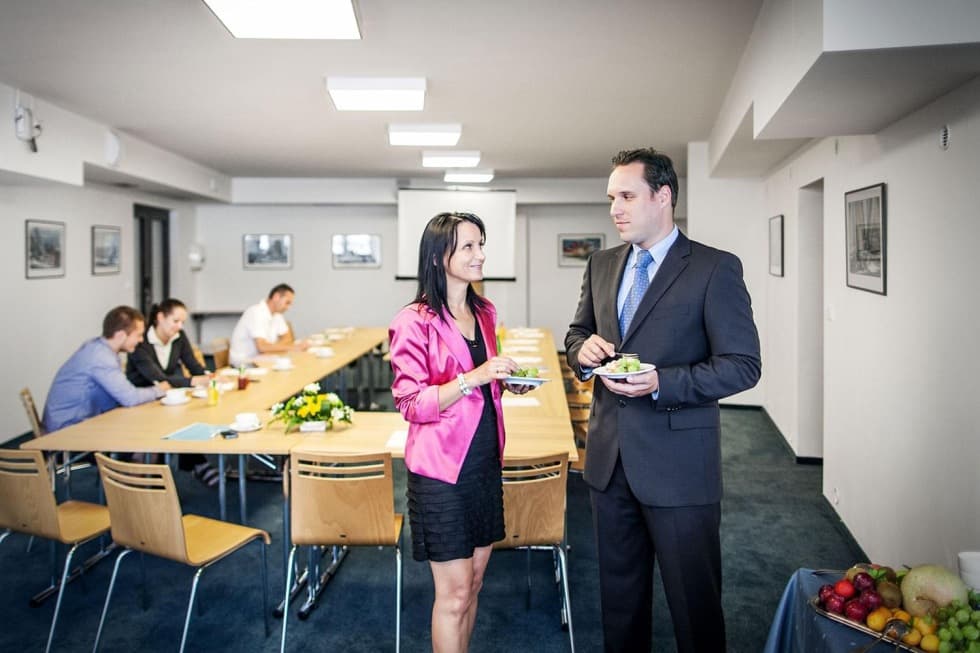 Corporate events
How would your staff like a corporate event aboard a steamship? Or perhaps in the ADMIRÁL lounge? In the afternoon after training we can prepare a coffee break on the shore.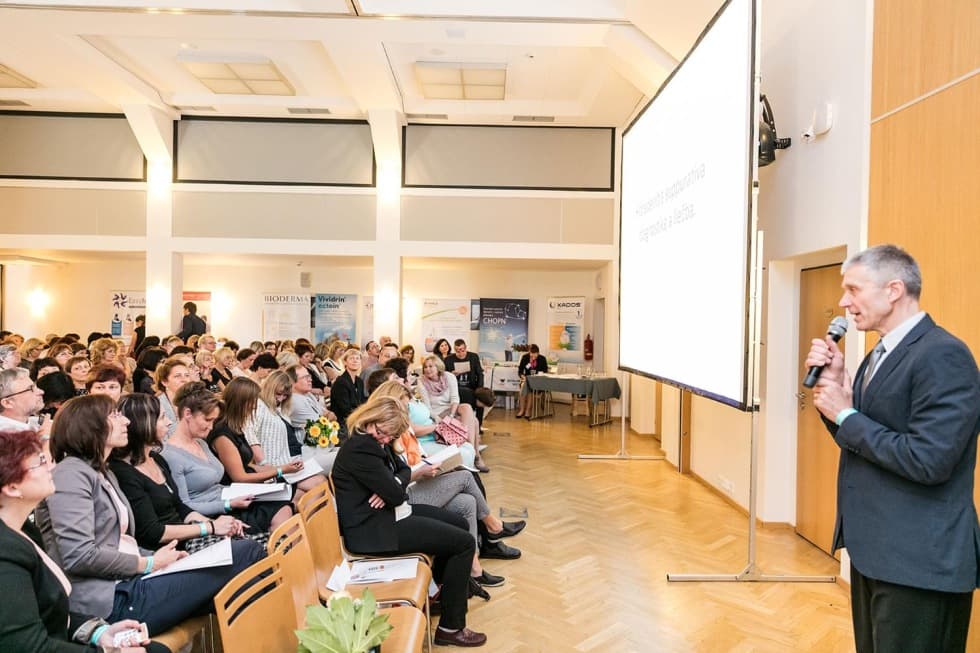 Conferences
Guests will remember your conference for a long time - not least because it took place near a peaceful lake. They will surely thank you for it during an evening banquet aboard a ship.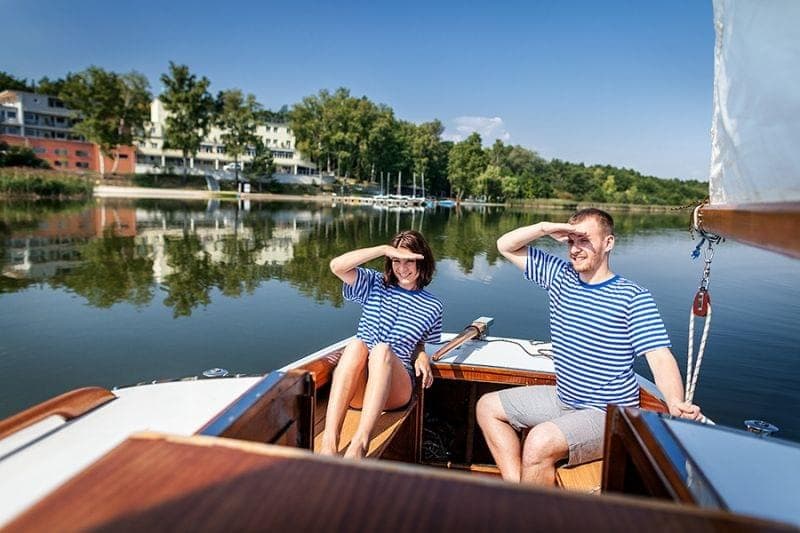 Teambuilding
You can never build up as much team spirit at the office as you can on a volleyball court, while yachting or during a professional rum tasting on a sandy beach.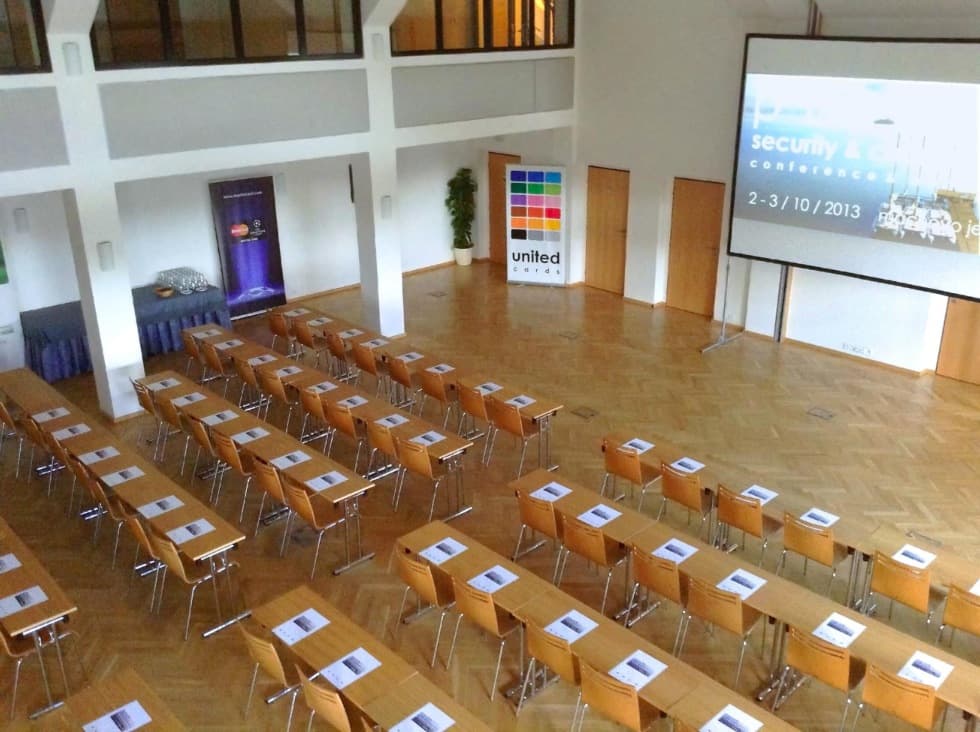 Conference areas with modern equipment
During your conference, we can seat up to 180 guests in the large multipurpose KOMODOR hall. For smaller events, you can choose the ADMIRÁL, KAPITÁN or KADET lounges – apart from naval ranking, they differ only in their maximum capacity of 60, 40 or 20 people.
For private meetings or presentations, use the BOARD or COCKPIT suites with a direct view of Macha Lake.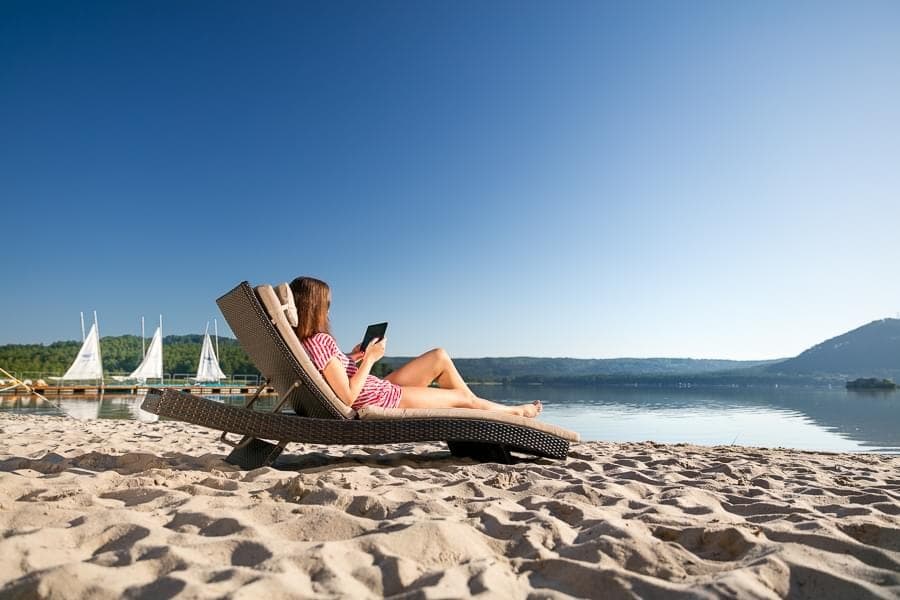 Excellent facilities for corporate events
modern accommodation with 120 beds and 62 extra beds
4 various conference areas - for up to 180 people
provision of equipment, rental of all sports grounds
sandy and grassy private beach right next to the hotel
sightseeing cruises around Macha Lake
catering: coffee breaks, barbecues, banquets, gala dinners
adventurous night tour of Houska Castle
yachting, bowling, tennis, pool, sauna, jacuzzi
steamship dock right in front of the hotel