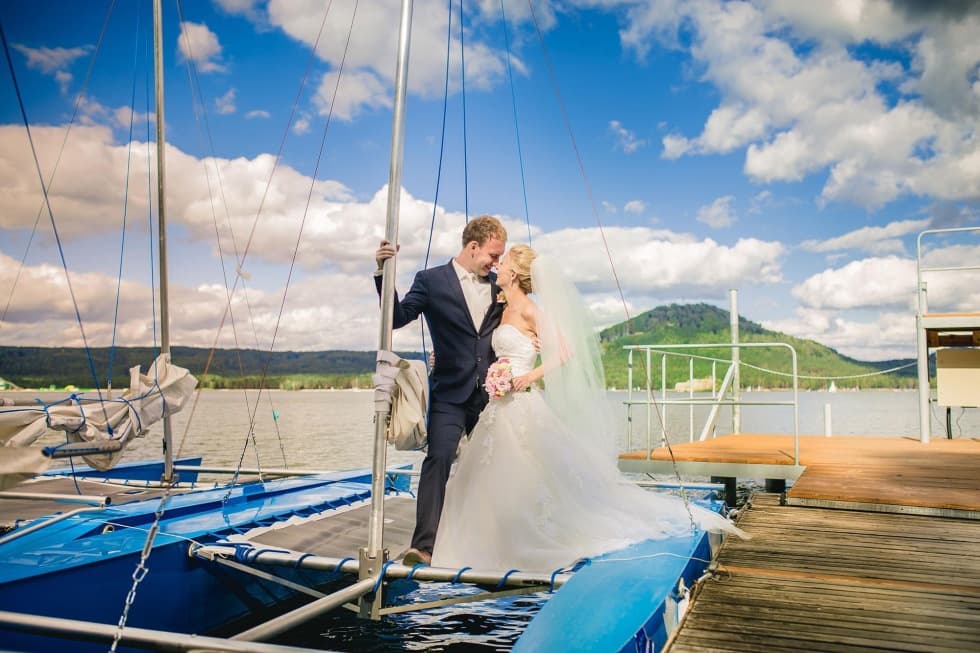 And the wedding will be... by the lake
Everybody wants a wedding that will be remembered for decades. But it's not that easy. You have to choose a unique location that will enchant everybody. A wedding at Macha Lake is truly unforgettable.
We'll prepare a feast
What exactly? That depends on the number of guests. Up to 120 people can attend a banquet in the grand hall. Would you rather be on the terrace? Another great idea is a barbecue in the hotel garden.
.
Accommodation for wedding guests
We have 172 beds. And in the morning when your guests wake up, they will see the sun, the lake and remember last night. And they will think: "What a wedding..."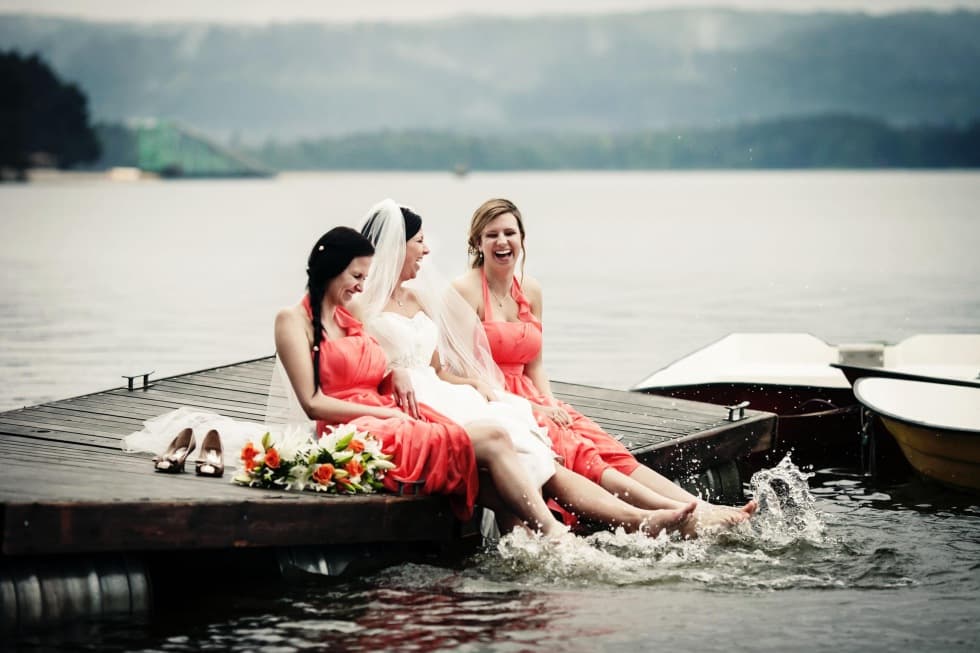 We will arrange customs and rituals
There are many customs and superstitions associated with weddings. Tell us which ones you want to uphold - and we will take care of it. At Hotel Port, we are truly prepared for weddings.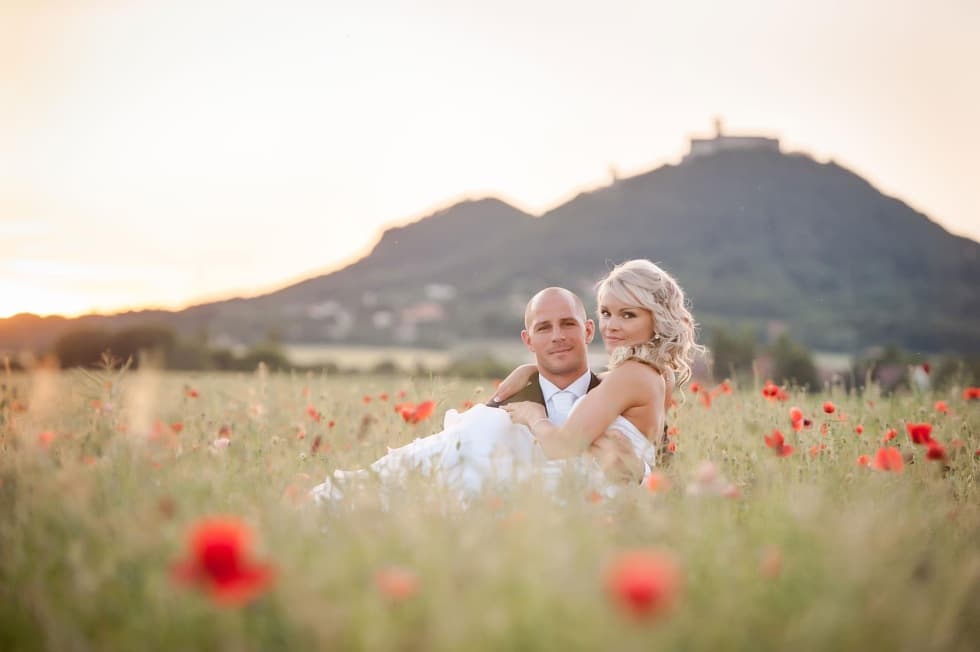 You think it all up. And we will do it.
You can say your fateful "yes" together on a steamboat in the middle of Macha Lake. Yes?
Or would you prefer to be wed on a beach? No problem for us - and you don't even have to travel to the seaside.
We will prepare your wedding day just the way you've always wanted to plan it, but haven't found the perfect place yet.
A wedding in the hotel garden in the midst of nature on the lake shore will be praised by your family for years to come.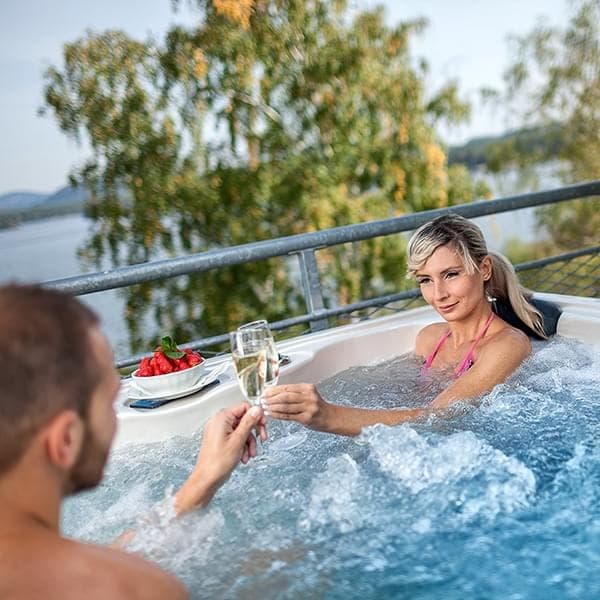 Dream suite
No matter how you wish to spend your first night as newlyweds, you will have first-class facilities for it: the SPINNAKER bridal suite.
A large terrace, outdoor jacuzzi, stunning view of Macha Lake and Bezděz Castle.
Nobody will disturb you here, because it is the only room on the top floor of the hotel. You will have absolute privacy.
DON'T LIKE FILLING IN FORMS?
Call
Dial +420 487 809 711 – and we will sort everything out.