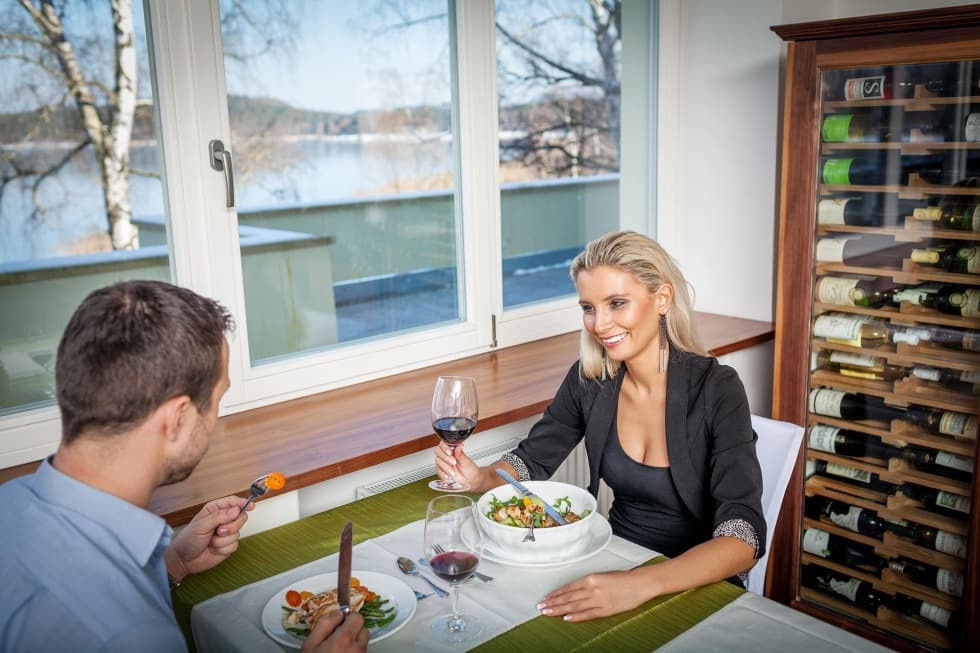 Dear Guests,
22.1. - 9.2.2023 - Hotel Port is closed.
Thank you for your understanding.
Breakfast on the terrace, coffee or tea with a view of Bezděz Castle, drinks on a boat, evening barbecue on the beach, dinner under the stars.
Everything seems to taste better
at Macha Lake.
We cook both traditional Czech and modern light cuisine. Most importantly, we use local ingredients: meat from the Šenov eco farm, trout from the Liběchov fisheries and cheese from the nearby Nový Dvůr goat farm.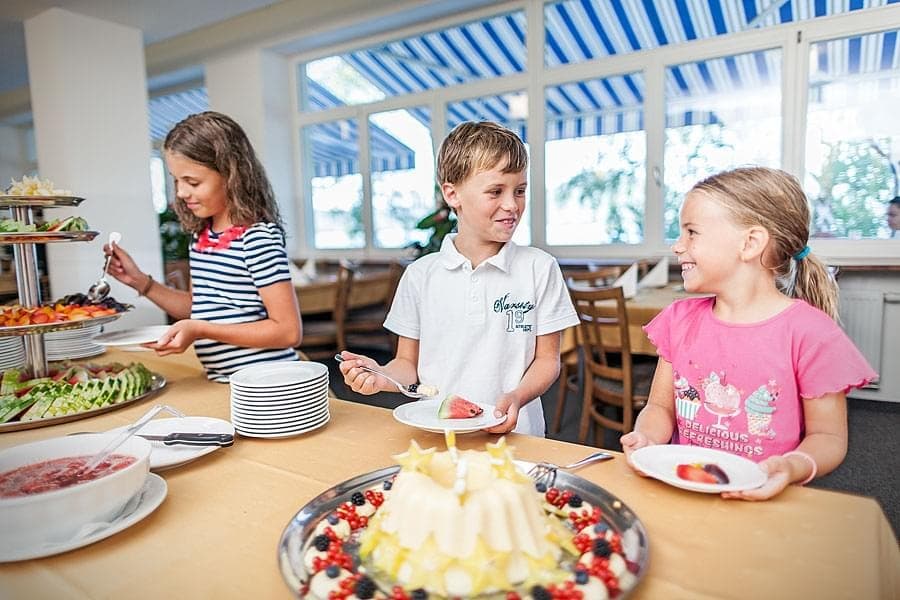 Panorama restaurant
Semi-circular restaurant with separate access to the terrace, often pervaded by savoury aromas from the barbecue.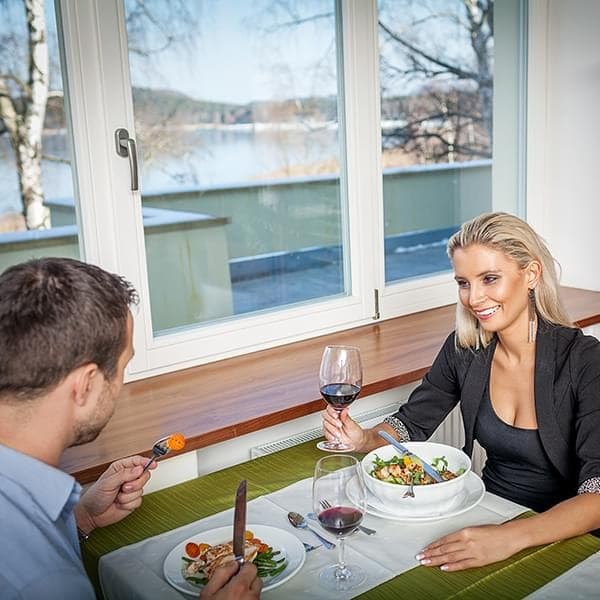 Port cafe & restaurant
You can also see the lake from here, whether you order a soup for lunch or flank steak for dinner.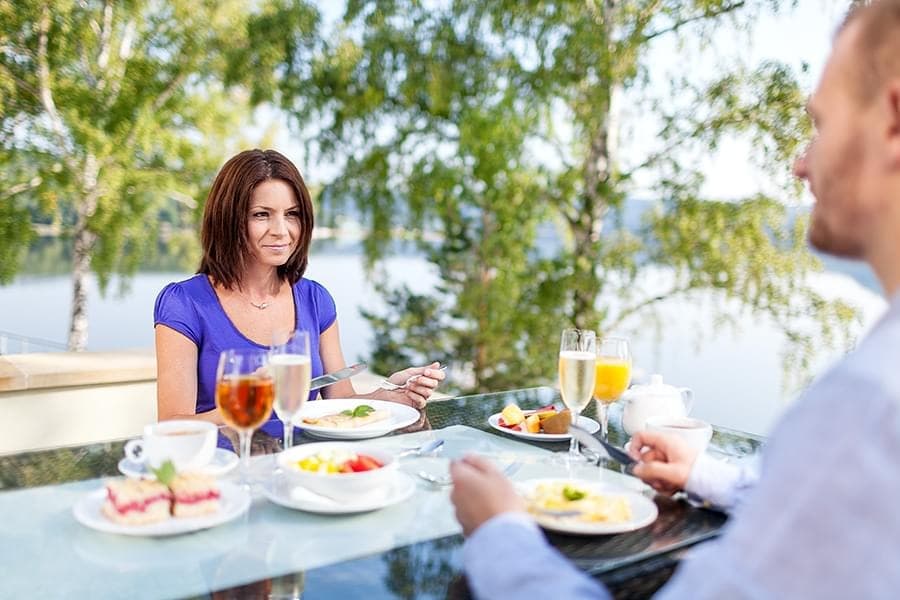 Large terrace
We can't decide what tastes best on the terrace: the asparagus menu in spring, a strawberry lemonade in summer or fresh game in fall.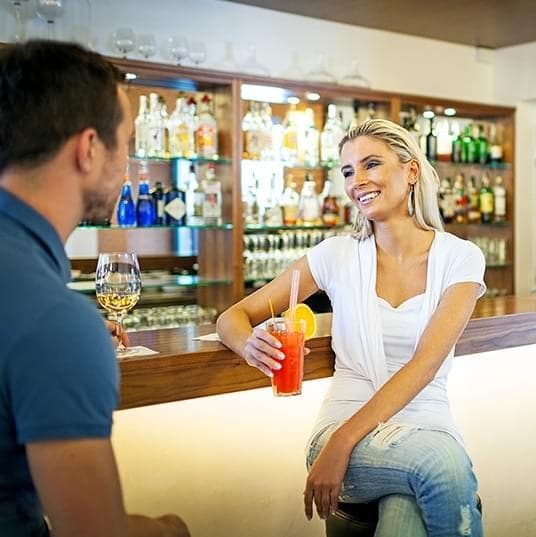 Komodor bar
Order a coffee and watch the swimmers in the pool or athletes coming from the fitness centre through the glass wall.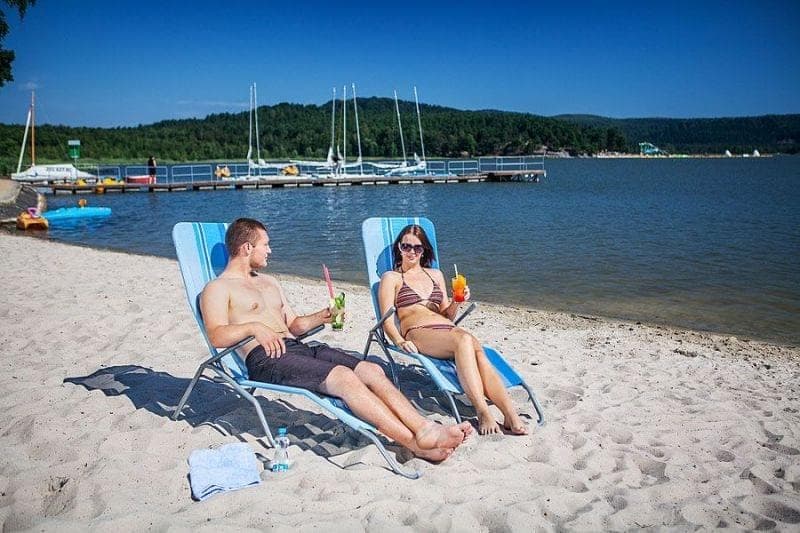 Pool bar
Open in summer next to the outdoor pool, to make sure you have a drink, ice cream and a bite to eat close by.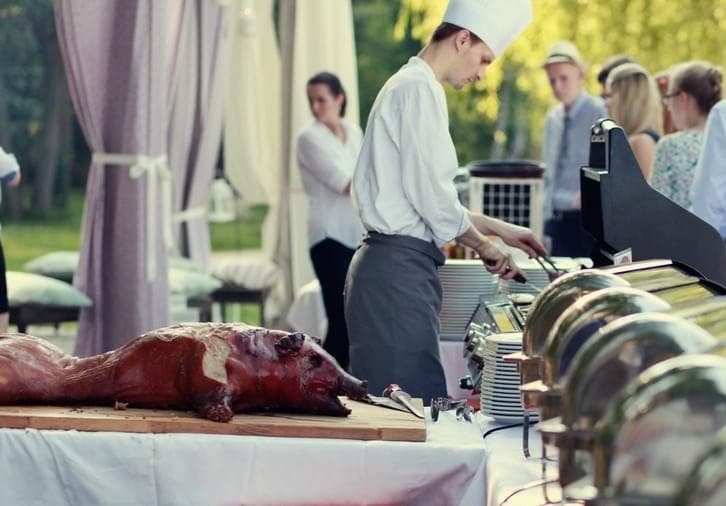 Outdoor grill
As soon as a fresh fish or roasted meat spreads its aroma on the lake shore, it means it's another great year.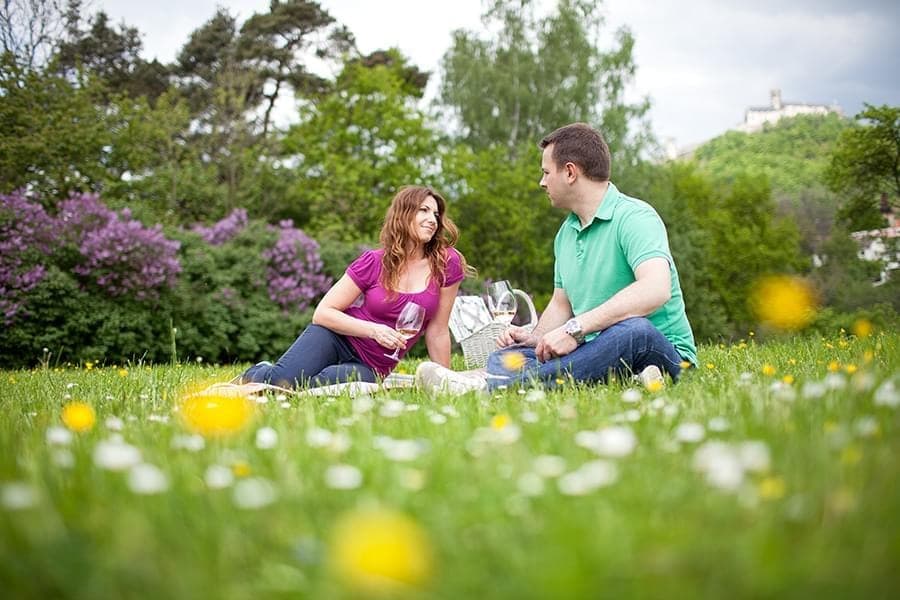 Romantic picnic
Do you like rambling? When Karel Hynek Mácha rambled around the lake, it led him to write the epic poem May in 1836.
We will prepare a picnic basket and blanket for you - and you will see that the dove's call will invite you to partake in love. We will also lend you a boat, or you can stroll slowly across the meadow where scent of the pine grove wafts through the air. You might even compose a poem on the blanket.
Just order the basket 4 hours in advance: by calling +420 487 809 711 or via e-mail piknik@hotelport.cz.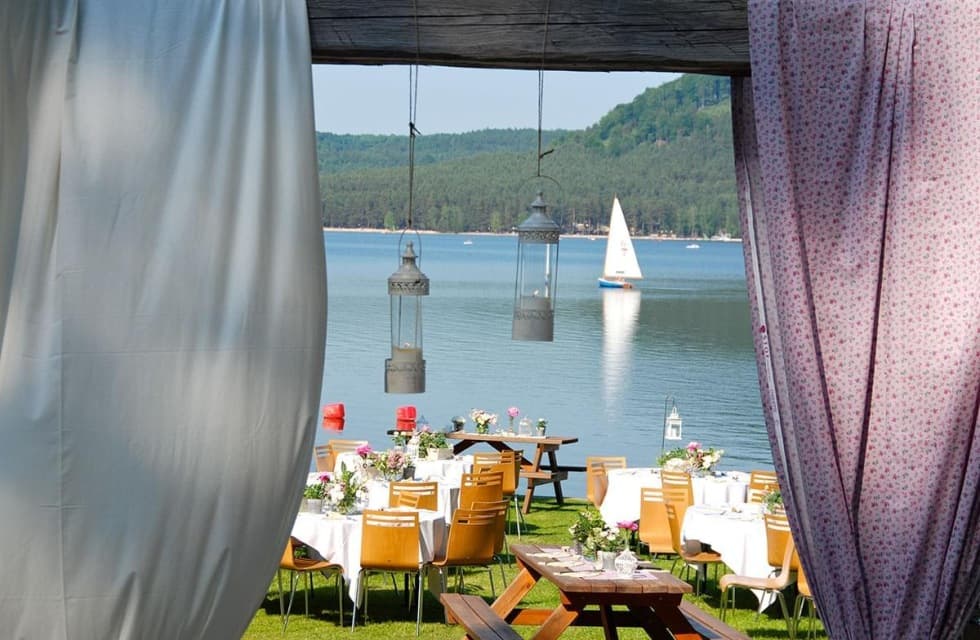 Are you planning a large event?
A wedding? Family celebration? Then think carefully about where to hold it. Because the right location works wonders - every guest will remember an open-air event on the lake shore.
A welcome drink in the garden, coffee break on the hotel roof, banquet on a steamship, reception under the open sky, barbecue on the beach...
We can serve first-class catering for up to 200 people inside the hotel. The entire garden can host more than twice as many.
Call +420 487 809 711 or write an e-mail to
marketing@hotelport.cz – and we will arrange the details.