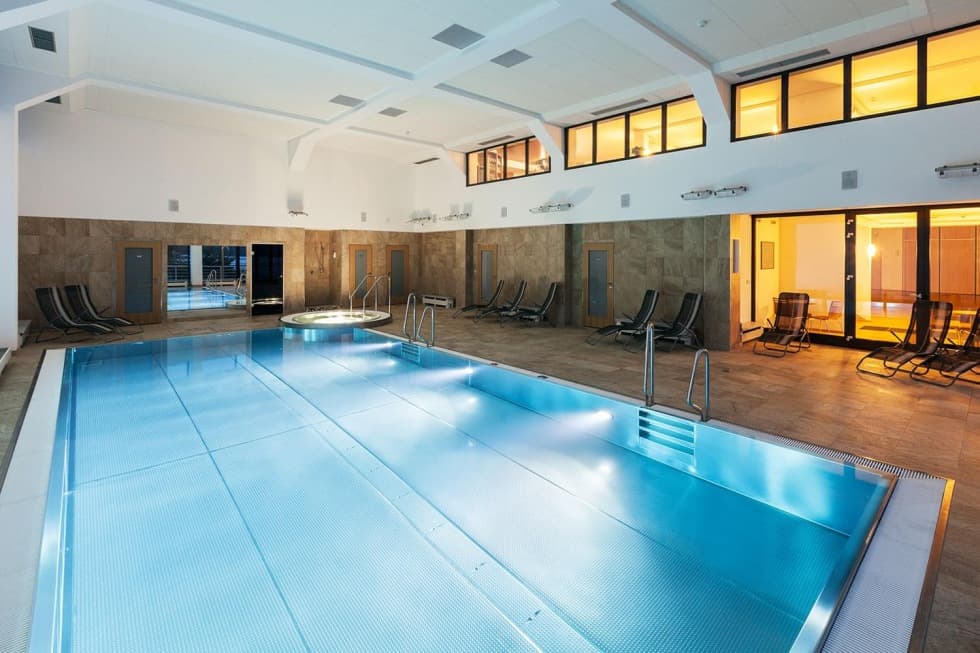 You can switch right off with us
Close your laptop, switch off your phone, forget about deadlines and invoices for a while.
You will recharge here at the hotel by the lake: in the sauna, pool, massage, jacuzzi or at one of the hotel's sports grounds.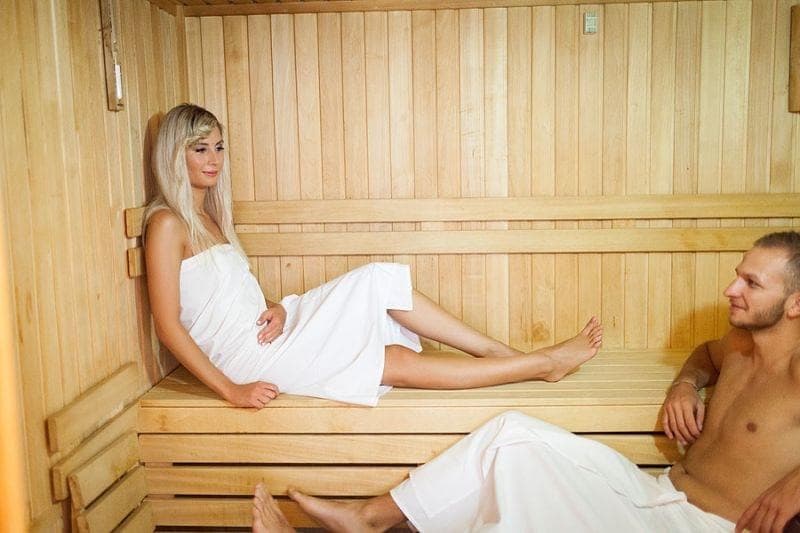 Sauna
Nothing will purify you in an hour like a proper sauna. The hotel sauna is collective - unless you reserve it for yourself or for your private group of max. 6 people.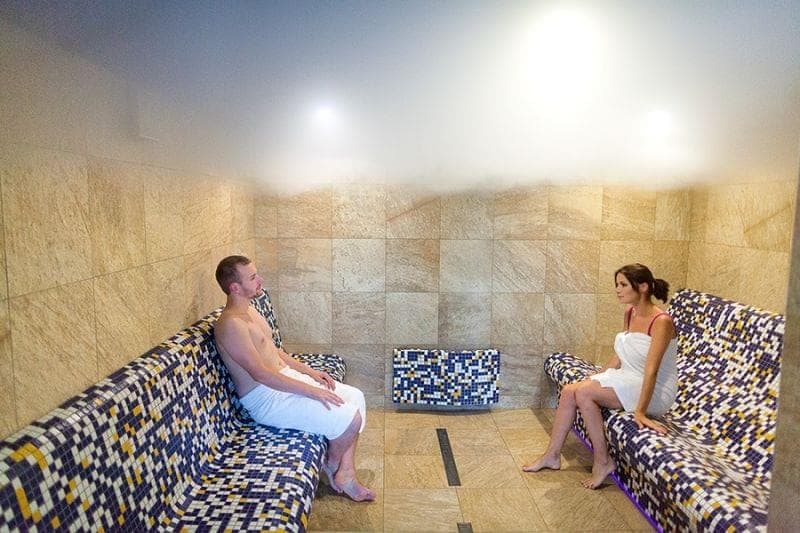 Steam bath
Don't like the sauna but would like to relax and release some steam? From the indoor pool you can access the steam bath –free for hotel guests.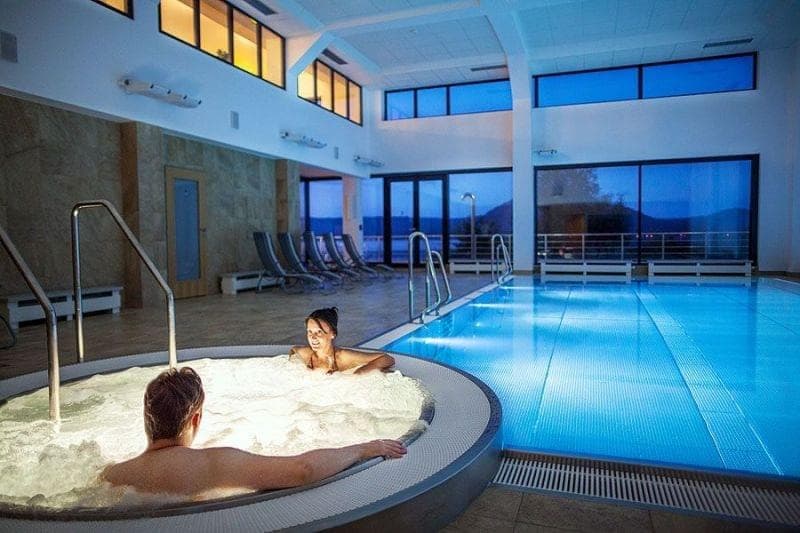 Whirlpool
You don't need a special permit to access the whirlpool either. It has enough bubbles, inspiration and water at 32 °C. Close your eyesand let the energy stream through your body ...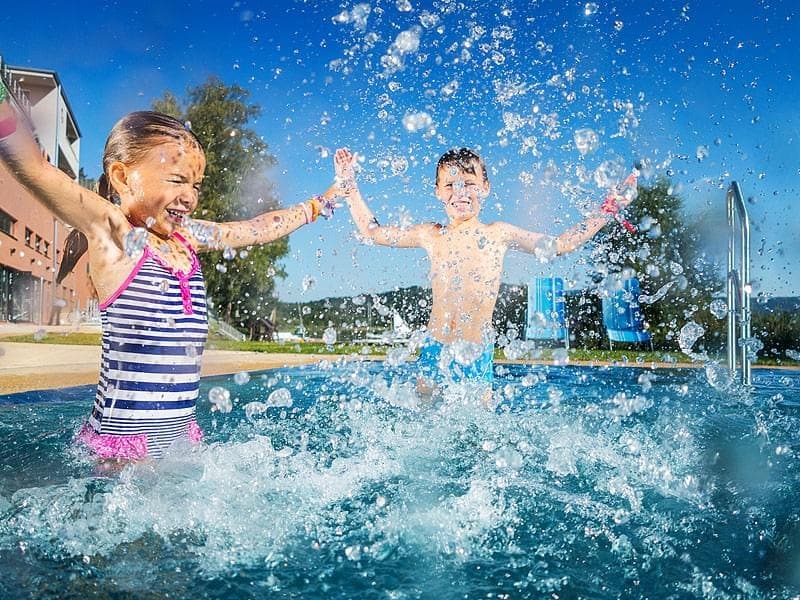 Pool? We have two
Take a wicker sunbed and lounge by the outdoor pool. You can keep an eye on your children in the adjacent paddling pool. Free hotel WiFi is available by the pool too.
You can swim all year round in the indoor pool and jacuzzi. With its 5.5 x 11 metres, it is slightly smaller than the outdoor pool (14 x 8 m).
Both pools are heated to 27 °C and both are 1.35 m deep. Time to find your bathing suit.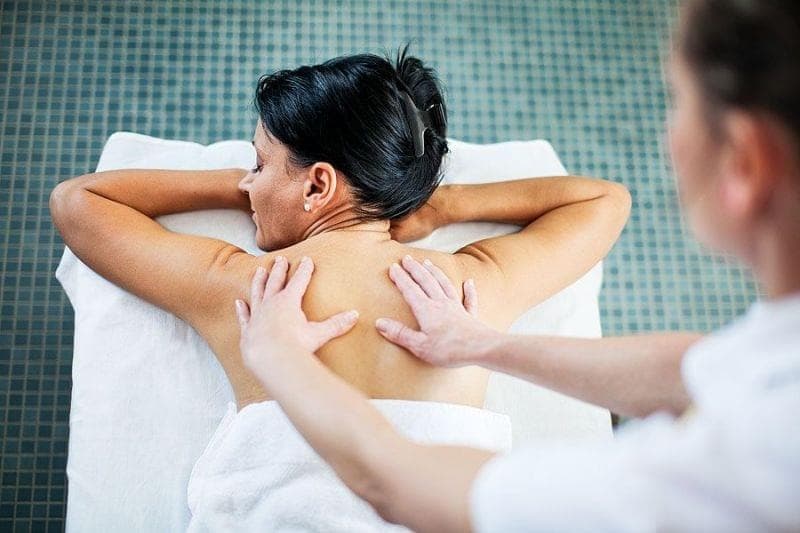 How about a massage?
Admit it: do you ever have time to go for a massage at home? You surely need to relax your back at least. Or your neck. A massage of the feet and arches is incredibly pleasant.
Do you know the blissful feeling after a hot stone massage? Not to mention a wax wrap... After every massage you will get a cup of ginger tea to prolong your relaxation.
5 most popular massages and wraps
Reflexive massage of the foot soles
Hot stone massage
Back, neck and leg massage
Full peat wrap
Eco wax wrap with propolis
More wellness for body and soul