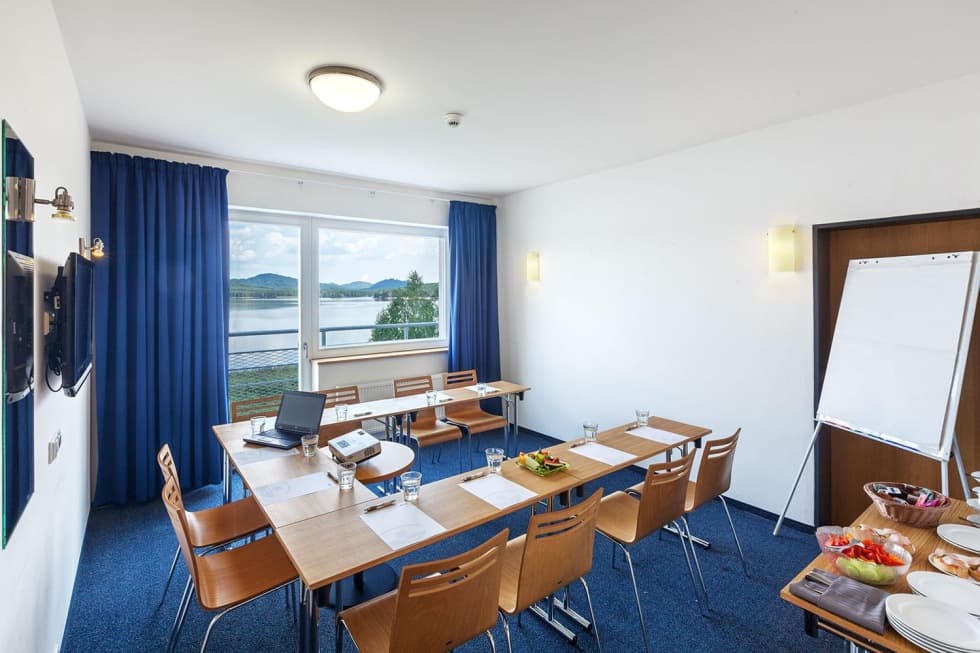 Choose a venue for your event
Check the size and possible table layouts in our four main conference rooms. We will be happy to rent all the equipment for your event.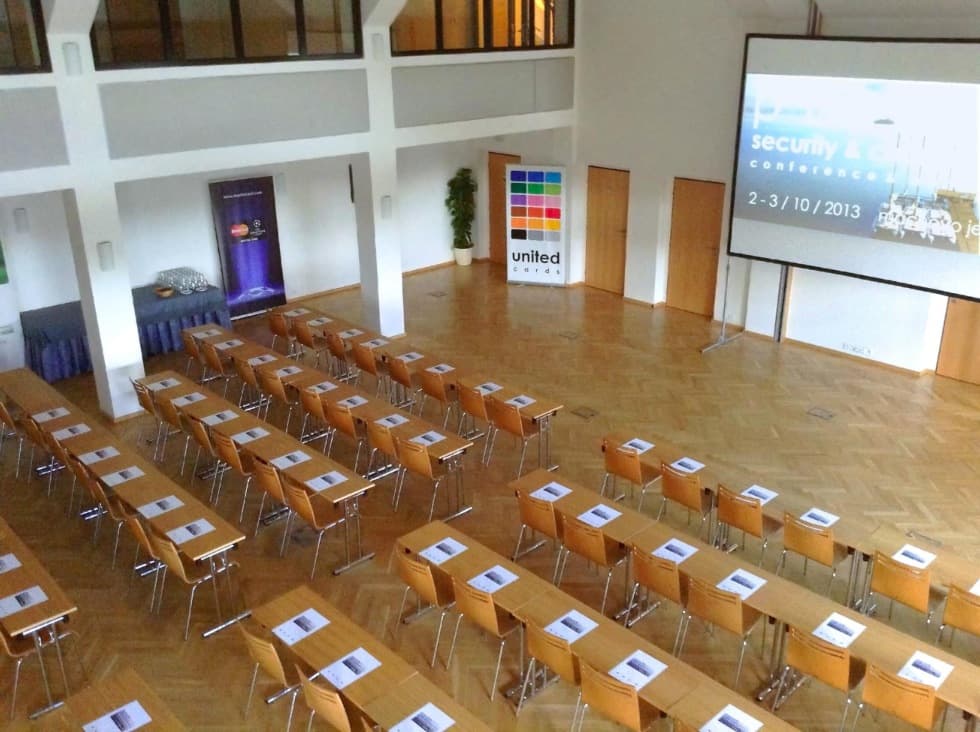 Multipurpose KOMODOR hall
for up to 200 people - can be divided into two halves
dimensions: 13 x 14 m
area: 182 m2
theatre layout: 200 seats
classroom layout: 140 seats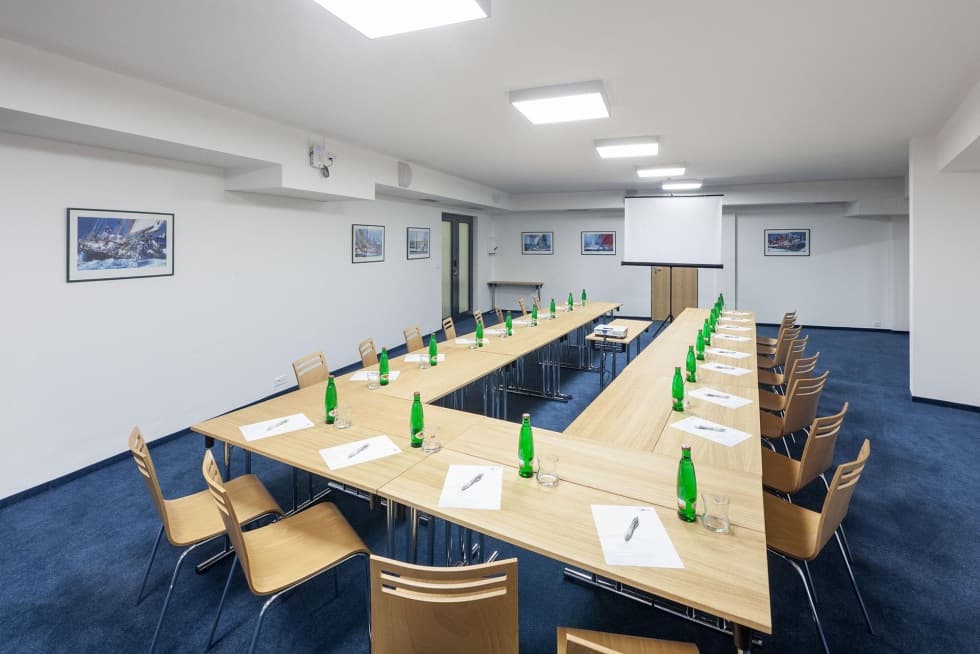 Admirál and Kapitán lounges
Lounges with a lake view and direct terrace access
Admirál for 60 people
dimensions: 6 x 14 m
area: 84 m2
theatre layout: 60 seats
classroom layout: 40 seats
Kapitán for 40 people
dimensions: 5 x 10.5 m
area: 53 m2
theatre layout: 40 seats
classroom layout: 30 seats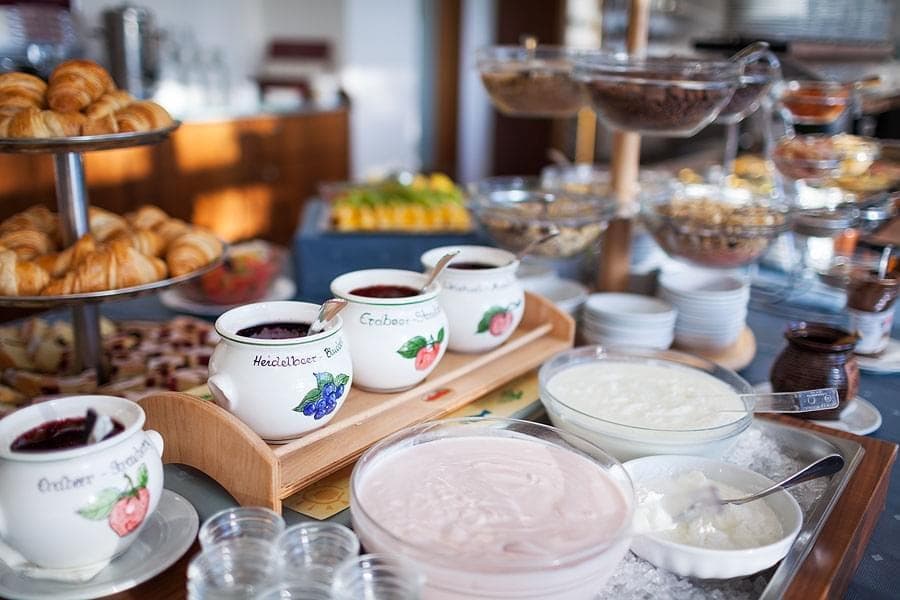 Panorama restaurant
Restaurant with a view of Macha Lake, which can be transformed into a pleasant meeting room
dimensions: 12.5 x 10.5 m
area: 131 m2
theatre layout: 90 seats
classroom layout: 70 seats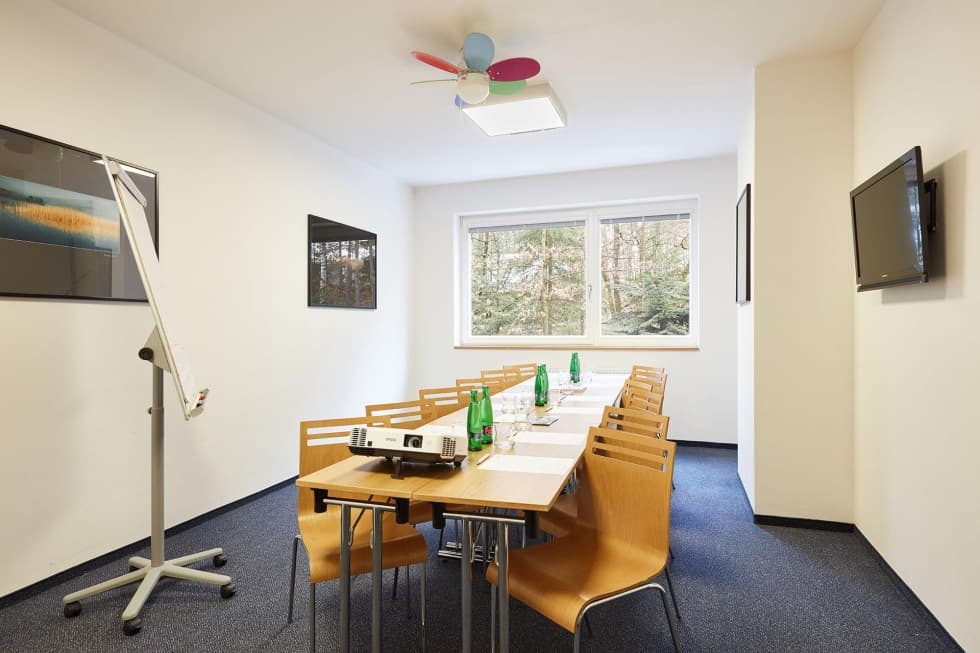 Kadet lounge
Small lounge with a garden view
dimensions: 4 x 7 m
area: 27 m2
theatre layout: 24 seats
classroom layout: 18 seats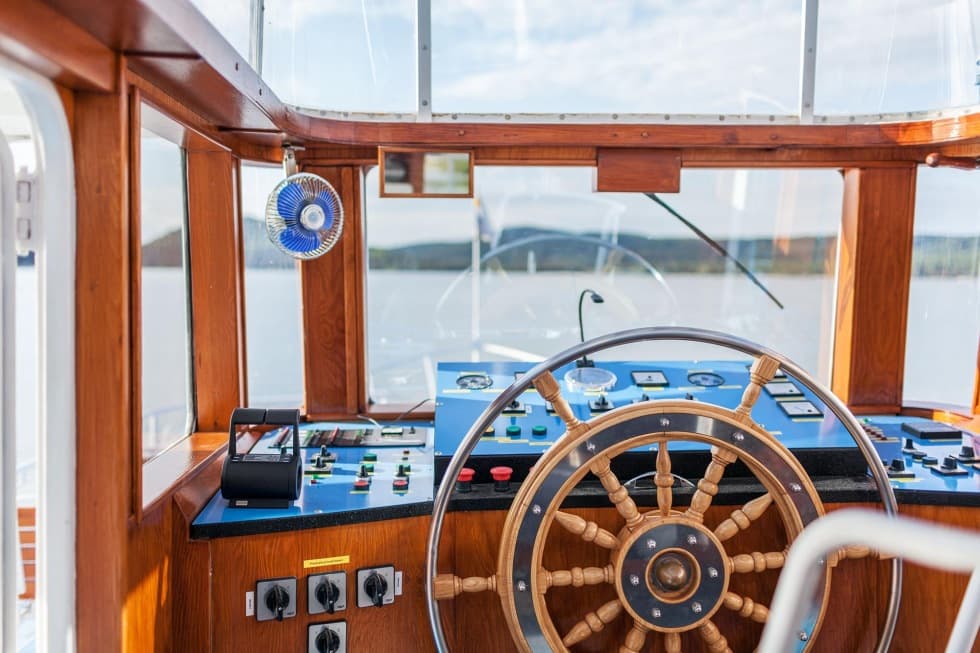 Conference equipment
data projector
framed screen, portable screen
wireless microphone, headpiece microphone
laser pointer
flipchart
multi sound system
television, VHS + DVD video
speaker stand
hotel technician services
internet connection
other equipment upon request
Do you want to consult or prepare a custom event?
Write to us
Either via e-mail at marketing@hotelport.cz or use this form:
DON'T LIKE WRITING?
Call
Dial +420 487 809 711 – and we will sort everything out.