Almost seaside activities
There is only one thing you can't do here - get bored. We have 7 sports grounds in the compound and another one on the other side of the hotel... it has an area of 284 hectares and it's called... Macha Lake. We will be happy to rent you any boating and sports equipment.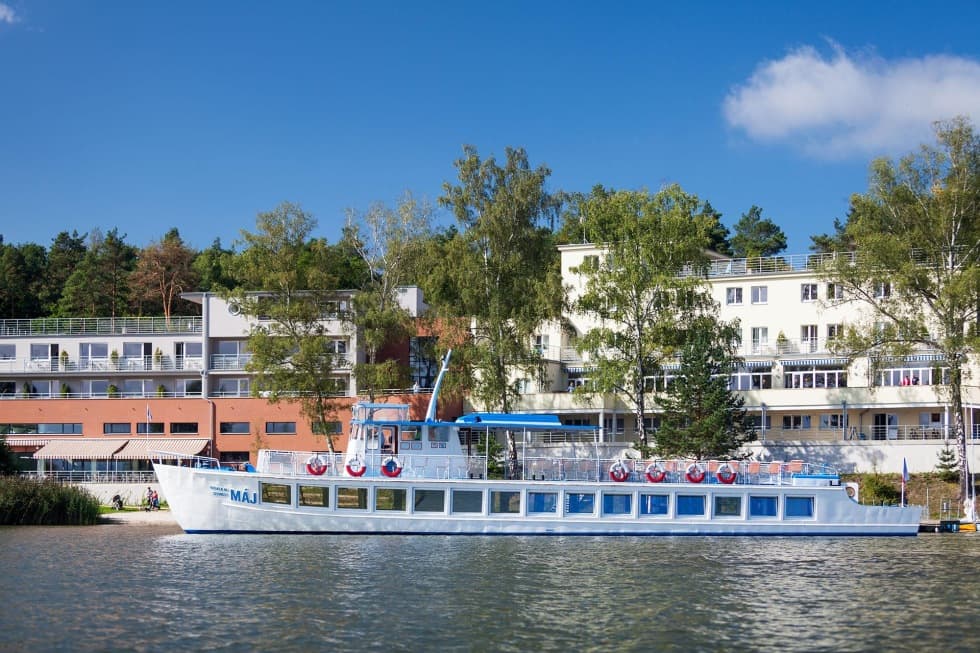 Steamship cruise
All aboard, we're off! The boarding dock is right in front of the hotel near the sandy beach.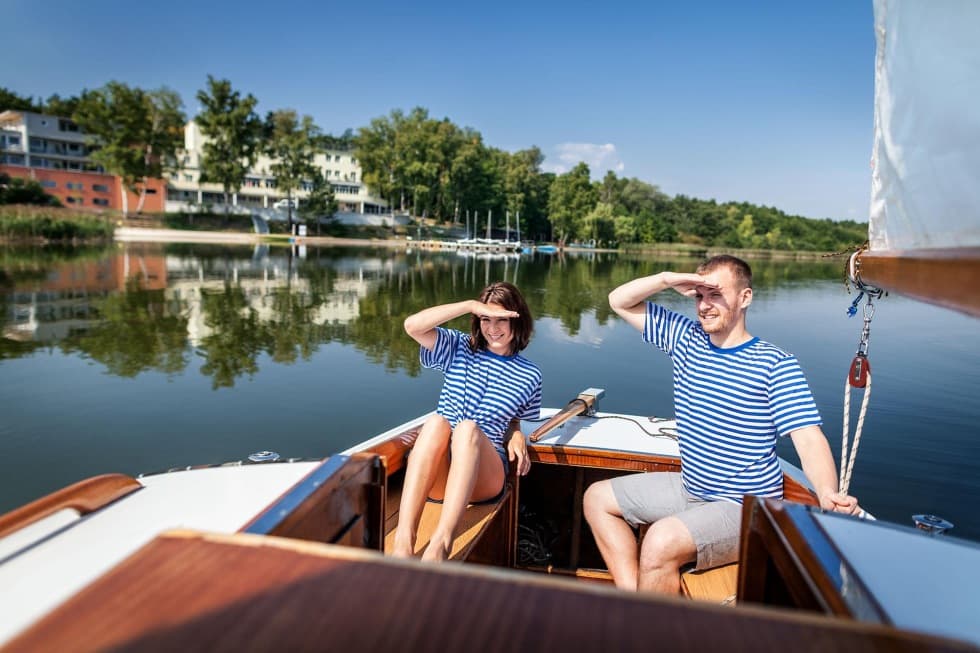 Be your own captain
Cruise around the lake: we will rent you a rowboat, kayak, catamaran or pedal-boat.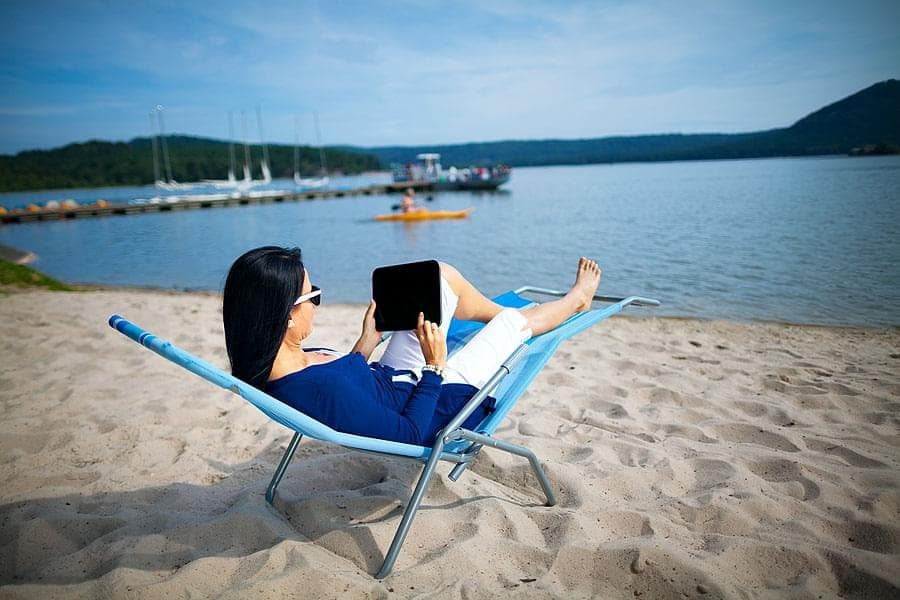 Let's hit the beach!
We have two beaches: sandy and grassy. Take your drink, a sunbed, close your eyes... can you hear the sea?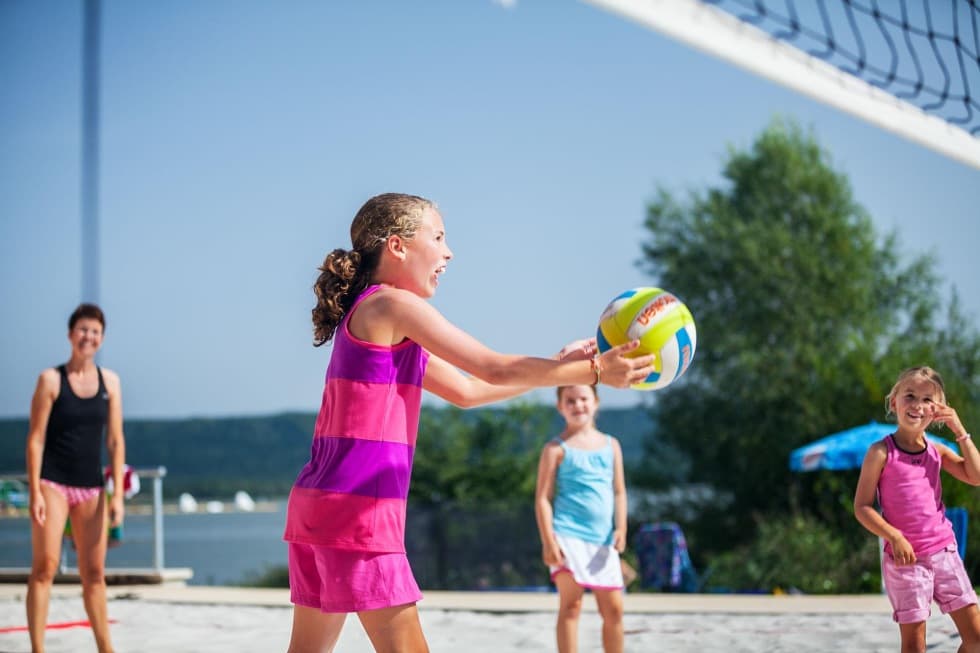 Sports grounds all around
outdoor pool with paddling pool
beach volleyball court
tennis court including practice wall
mini golf in the hotel forest park
multipurpose court for volleyball, netball...
street ball court
windsurfing on the lake
outdoor ninepins, petanque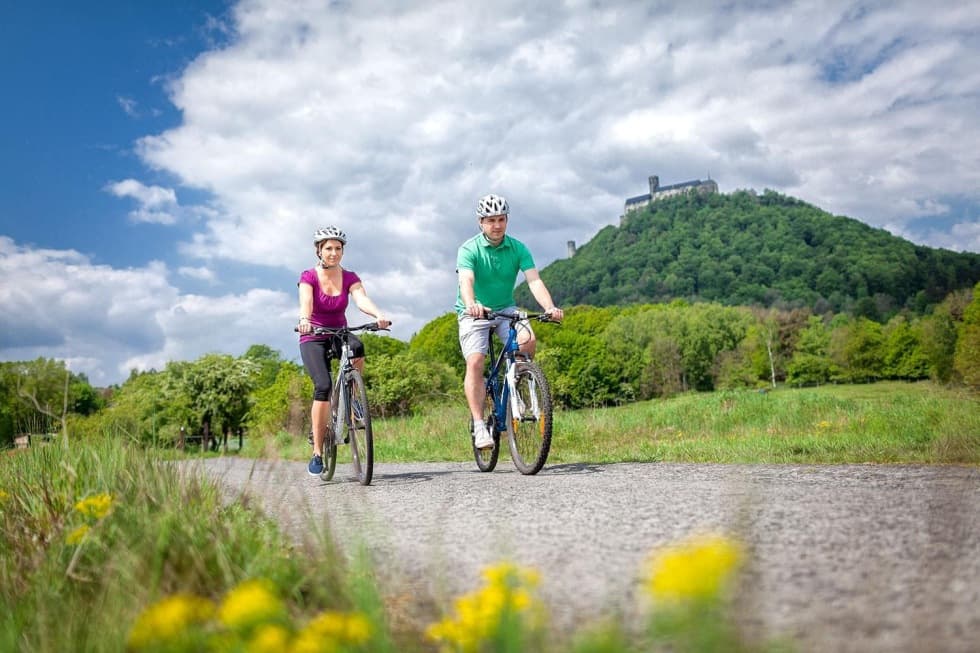 See more from a bike
You don't even have to go far - the magical atmosphere of Macha Lake will waft over you even during a ride around the lake. One of the cycling trails leads right past the hotel.
We will rent you a bike (or e-bike), a children's bike for your kids and give you a map. Ride to the neighbouring Doksy, the nearby Bezděz Castle... or just go mushroom picking.
You don't need a bike of course: enjoy a morning jog by the lake or an afternoon stroll through the woods, where Mácha himself wandered.
Check the other activities