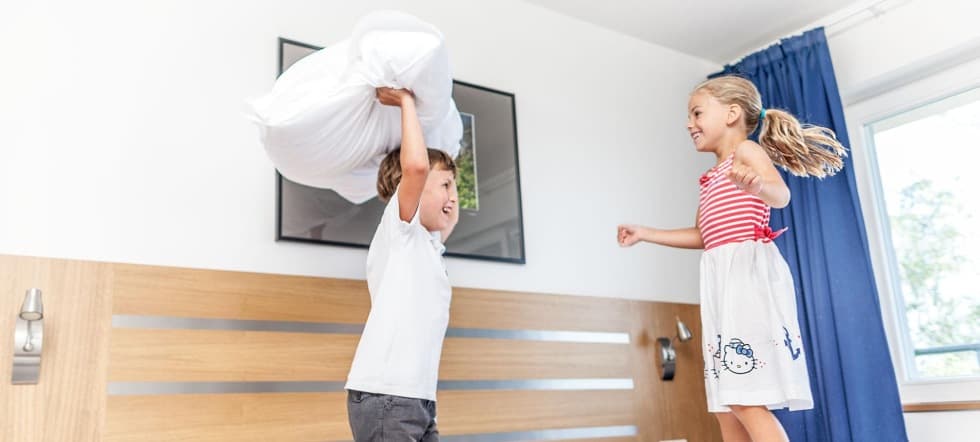 Children... are a joy
Being a parent is a burden sometimes - but not at Hotel Port. As soon as your kids find out about all the things to do, they will start begging you to postpone your departure.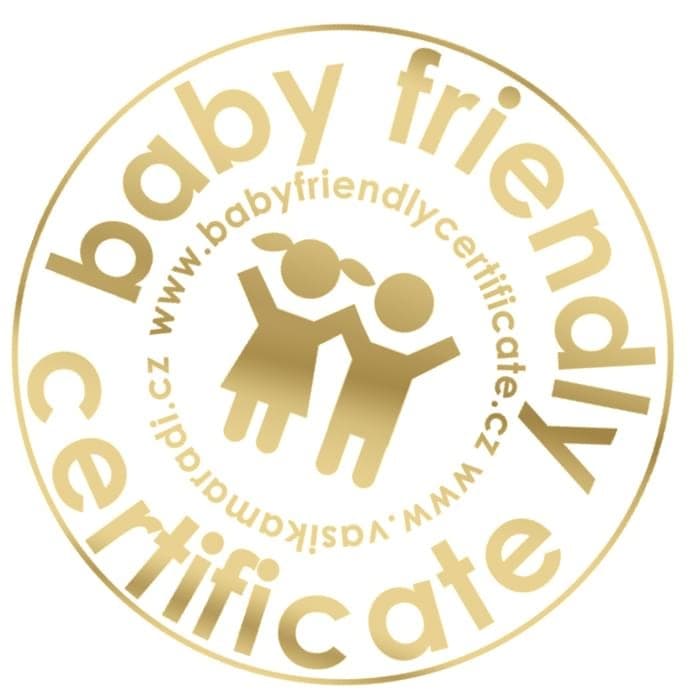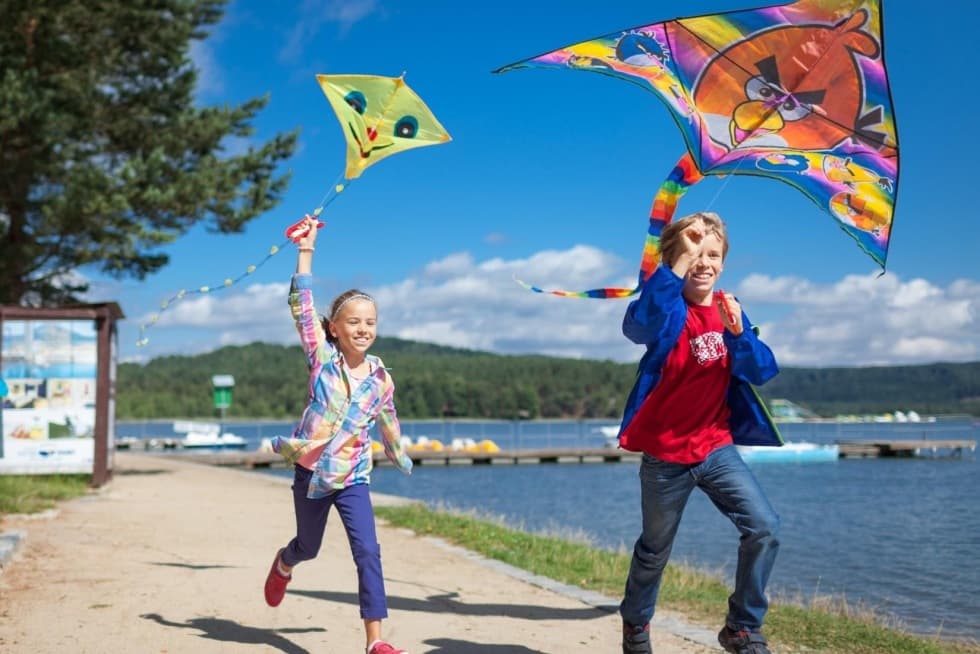 Colourful autumn
You and your children will remember the kite parade on the shores of Macha Lake for years to come.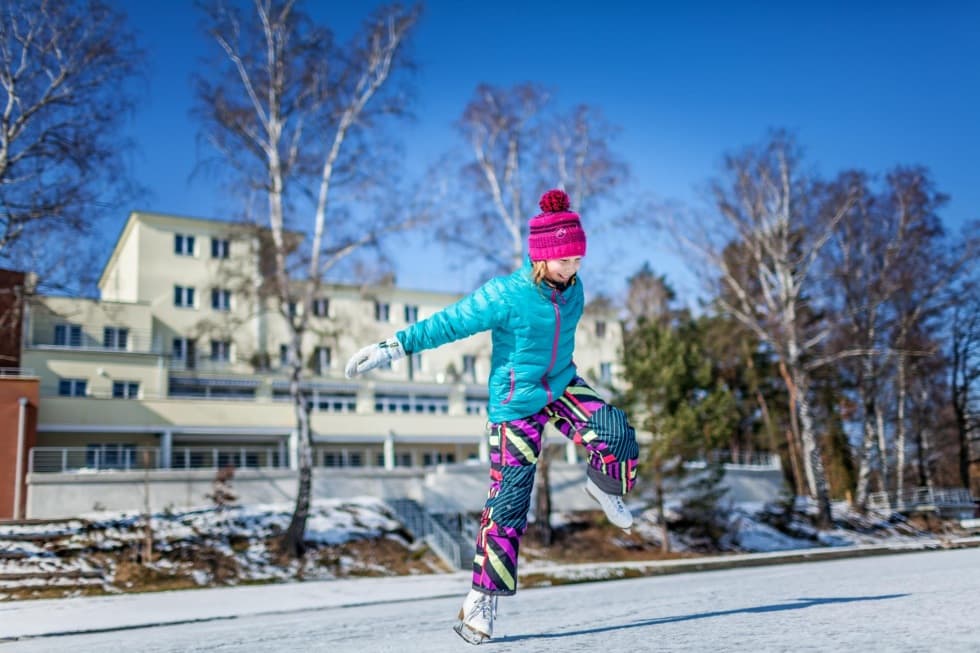 Magical winter
Skating on the late, ice hockey rink in front of the hotel, cross-country skiing trails nearby…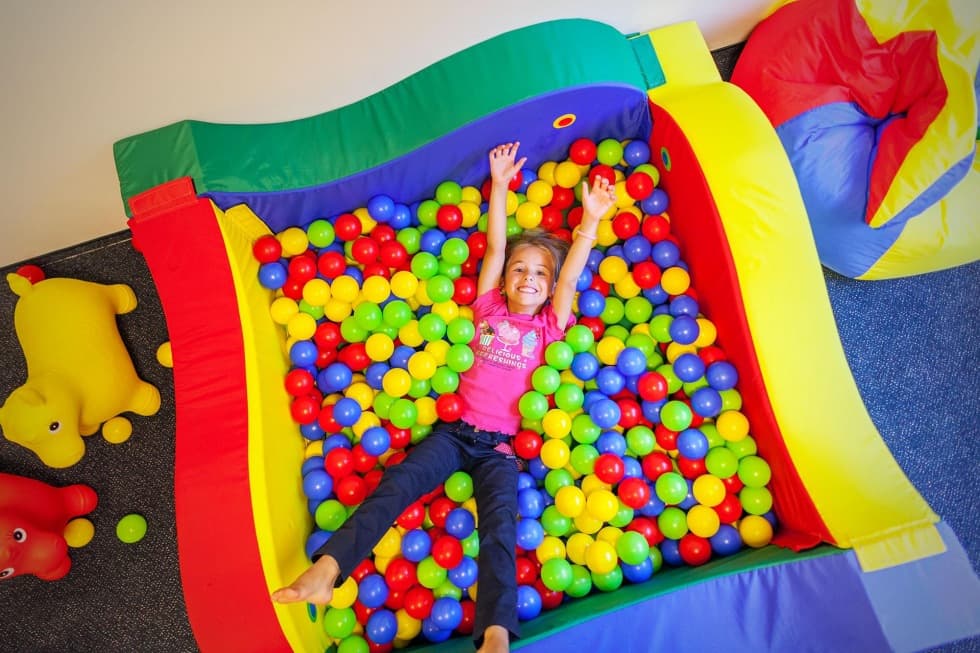 We think of everything
We are equipped for kids: from beds to dishes and menus or steps for the bathroom and WC.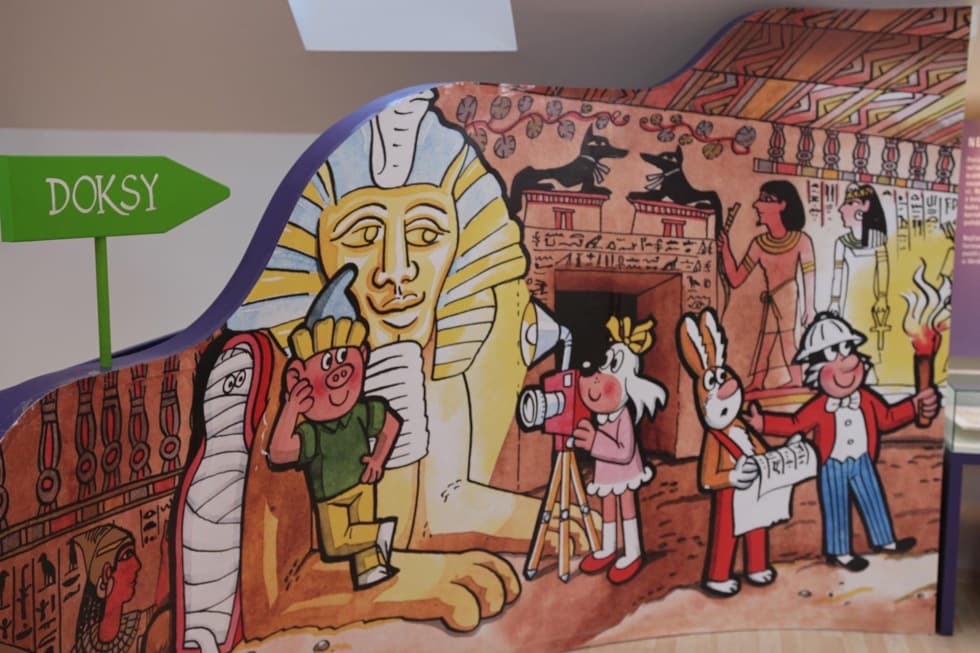 Čtyřlístek was born here
The author of the cartoon characters in Čtyřlístek set their stories in the neighbouring Doksy and vicinity. Doksy became Třeskoprsky, Bezděz became Bezzub and Macha Lake is... Blaťák of course!
In nearby Doksy, you will thrill your kids with the recently opened Čtyřlístek Museum – with the legendary characters in life (or larger than life?) size. An educational trail leads around the lake: those who fulfil all the tasks will get a reward at the museum.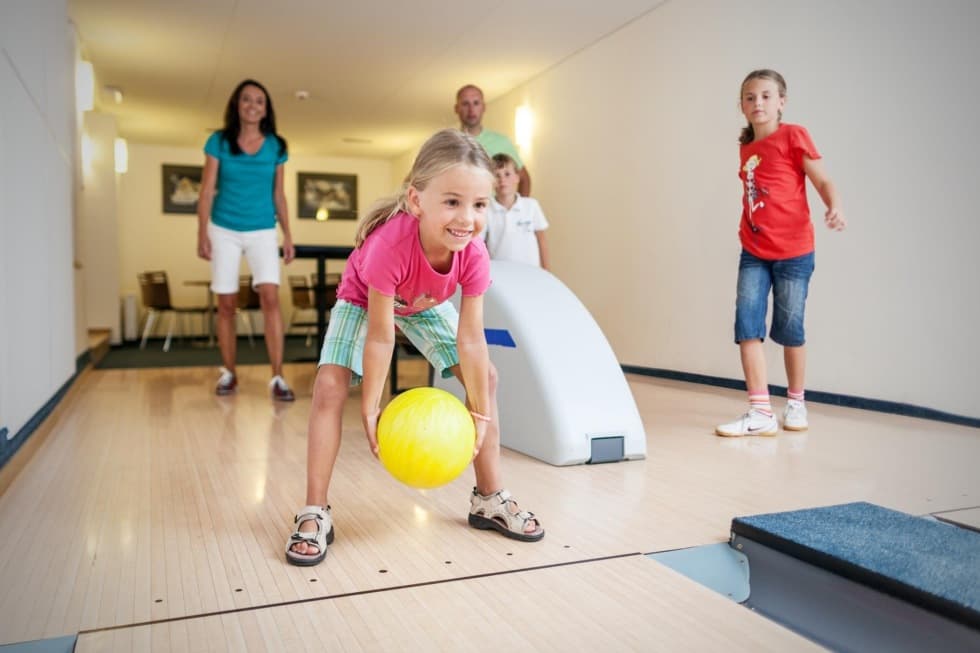 Plenty to do in winter
Even if the weather outside is truly miserable, your children won't get bored – because they simply won't have time in our kids' corner.
You can also rent a board game from Albi at the Komodor Bar.
You'd be surprised how much adrenaline a family table tennis tournament can generate. We can also install a net in the large hall – and you can teach your kids how to play badminton.
Check the other activities
DON'T LIKE FILLING IN FORMS?
Call
Dial +420 487 809 711 – and we will sort everything out.